GSM apartment phone with 2 buttons
GSM apartment telephone with 2 buttons (SOLO KC).

SOLO-KC is a simple GSM door phone designed to ensure a cheap, reliable and simple solution for door phones. It is designed for unlimited range.
For each button there are 5 numbers and it will call the first number if it is not taken within xx sec. Will it call the next number etc.
It has the option of reading the door via call (show number), so a maximum of 100 users can be added to the list. Remember it is free to call, as the intercom simply rejects the call.
A normal micro SIM card is required for the intercom - voice, not data subscription,
To check the relay time, SMS can be sent ;POS;
Up to 5 phone numbers per button
Available with 2,4 and 8 buttons
Up to 100 users can get in "for free" just by calling - guest list
Output: Relay NO/C/NC
Events: 1000 pcs.
Programming via PC (USB) or SMS
Link to the manufacturer's website
Software Easyset Windows 32bit
Software Easyset Windows 64bit



 




DESCRIPTION

VALUE
Power Supply
12.0 – 18.0 VDC
Current consumption - peak
2A
Current consumption - transmitting mode
250mA
Current consumption - idle mode
40mA
Quad band GSM module (Cinterion)
850/900/1800/1900 MHz
PCB dimensions
91×82 mm
Unit dimensions
220×125×30 mm
Call buttons
Up to 8
Built-in Antenna SMA
1
Weight
470 g
Alarm inputs
/
Alarm outputs (relay)
1
12.0 – 18.0 VDC
Y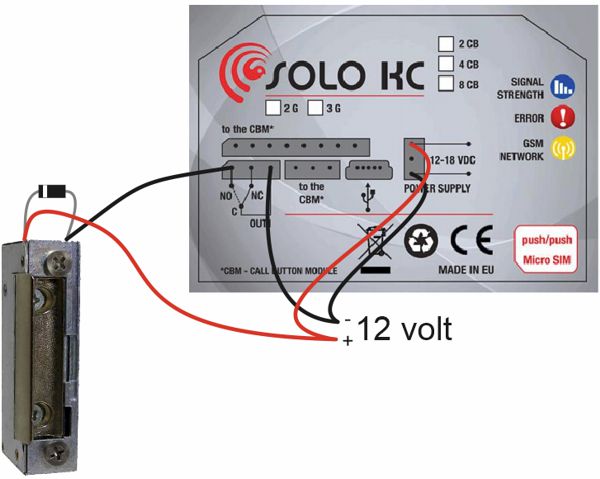 There is no reviews yet. Be the first to write us your opinion